Asset Protection by Lighthouse Financial Services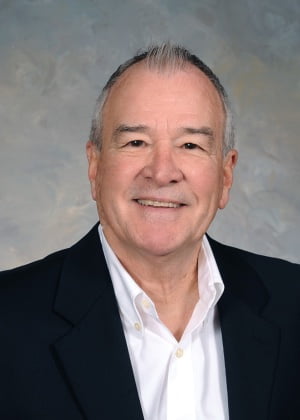 Donald Stanley has been in the insurance and financial service business for over 30 years. After receiving his bachelor's degree in Marine Geology with a minor in Marine Biology, he accepted a commission into the NOAA Corps as an officer. In the late '80s, while studying for his MBA with a focus on Marketing and Finance, he began his career in the insurance and financial services industry.
In the early 90's he was hired by the California Dental Association to open the Central Valley and Coast Territory working for 1201 Financial and Insurance Services. Two years later he transferred to San Diego to cover southern California including the San Diego and Tri-County Dental Societies serving over 3500 dentists. During this time, he regularly spoke to the graduating dental and Orthodontic classes at the Loma Linda School of Dentistry. After being with the California Dental Association for almost 15 years, he became a Business Broker assisting dentists in buying and selling their dental practices.
Most recently he partnered with Virtue Capital Management, a Registered Investment Advisor (RIA), as an Investment Advisor Representative (IAR) that manages money on a very active basis. With this collaboration of expertise along with his Series 65 Securities License and as a Licensed Insurance Broker, he is able to provide comprehensive wealth and money management strategies providing asset protection, tax reduction, retirement, and financial planning.
Please contact Don to discuss how he may be of assistance in helping you and your family or your business with your financial goals. He looks forward to speaking with you about your comprehensive financial planning goals and objectives and assisting you in achieving those goals while helping you achieve peace of mind.
What does that mean to you? After the crash of 2008, he was deeply concerned by what had occurred in the market. Through his extensive research, he discovered some disturbing information within the financial services industry that everyone is affected by/subjected to. This information has each investor at greater market risk than we are aware of. He has consequently discovered several ways to protect and grow your money while mitigating risks to help you achieve peace of mind while meeting all your financial goals. During this process, he also recommends ways to protect your assets while also recommending ideas to reduce your taxes.
Strategic. Comprehensive. Tactical.
This site is designed to have the best educational content available for those who are interested in: asset protection, reducing income taxes, guaranteed return (accumulation value) annuities coupled with a guaranteed income for life, creating a tax-free retirement nest egg.
If you have any questions about the content on this site or if you want to discuss how we can help you protect and grow your wealth, please click here to email us or phone 760-408-2273. To sign up for a free consultation or to just get more information click here.